Epoxy RFID NFC Tag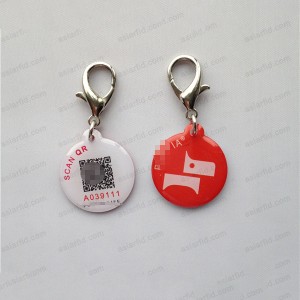 Epoxy RFID tag is PVC laminated with epoxy on single or both sides.
It can be printed with QR code or other customized information, and the epoxy will make the tag look more beautiful and well protect the tag.
Epoxy RFID tag can be CR 80 standard size or non standard size
Epoxy RFID tags have same applications, include access control,loyalty, pet identification.
Epoxy RFID tag owns larger capacity, and reading and writing areas of the memory can be also arbitrarily selected.
Epoxy RFID tags include LF / HF / UHF Epoxy RFID tag .
NFC is Near field communication ,Epoxy NFC tag is characterized as a very short-range radio communication technology with a lot of potential, especially when applied to mobile handsets.